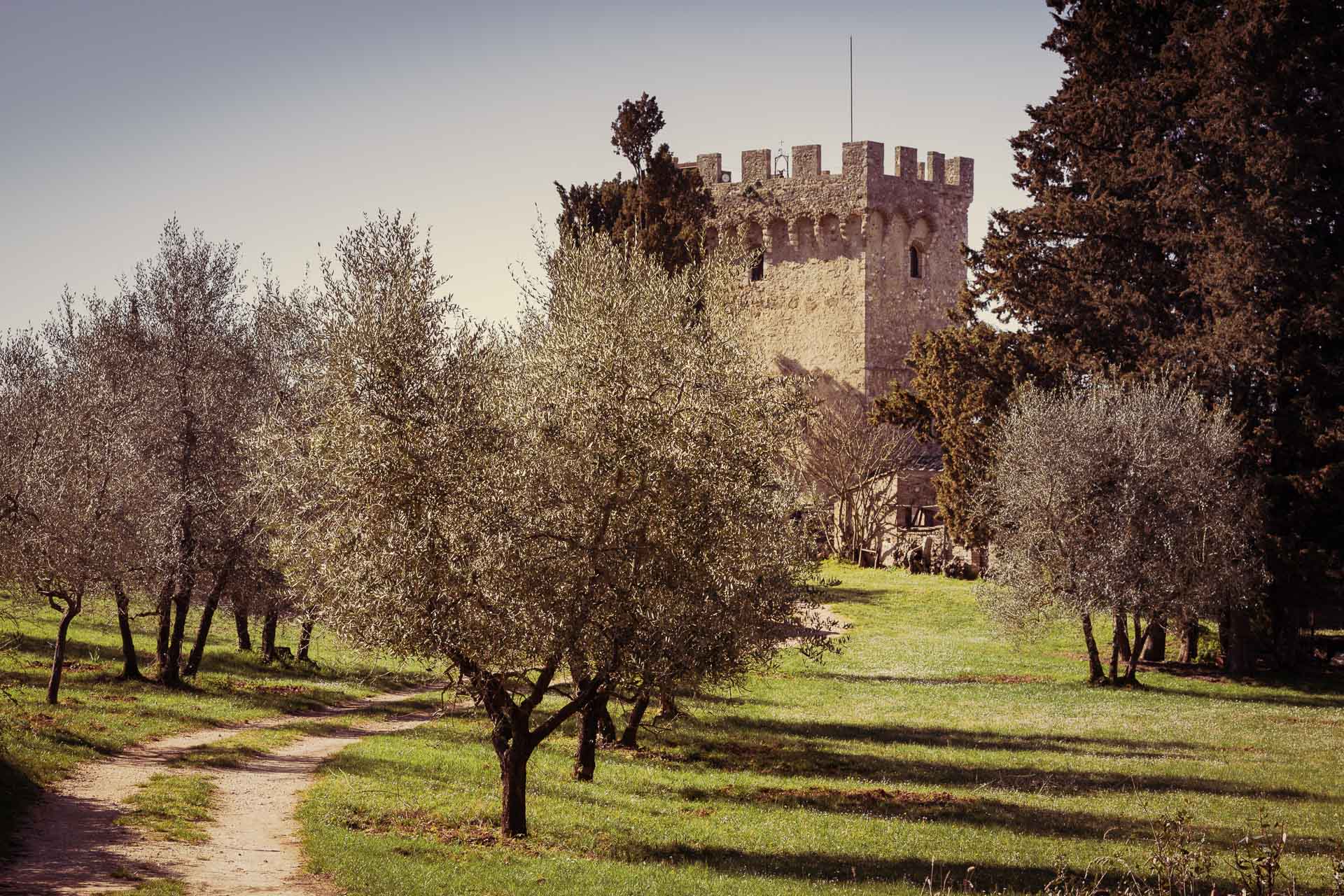 Discover the history of the Castello and Tenuta di Spannocchia on this tour. Learn about this architectural history of the buildings on the property, the story of the Spannocchi and Cinelli familes, the land management under the mezzadria sharecropping system, and the current activities that take place at the Tenuta.
The tour also includes a visit to our chapel, library, cantina, and (weather permitting) a beautiful view of the area and our 1100 acres of forested hills and farmland from the top of our medieval tower.
We recommend this tour at the start of your visit, to give a better understanding of the history of this area and our philosophy for sustainable living.
FRIENDS OF SPANNOCCHIA MEMBER PRICE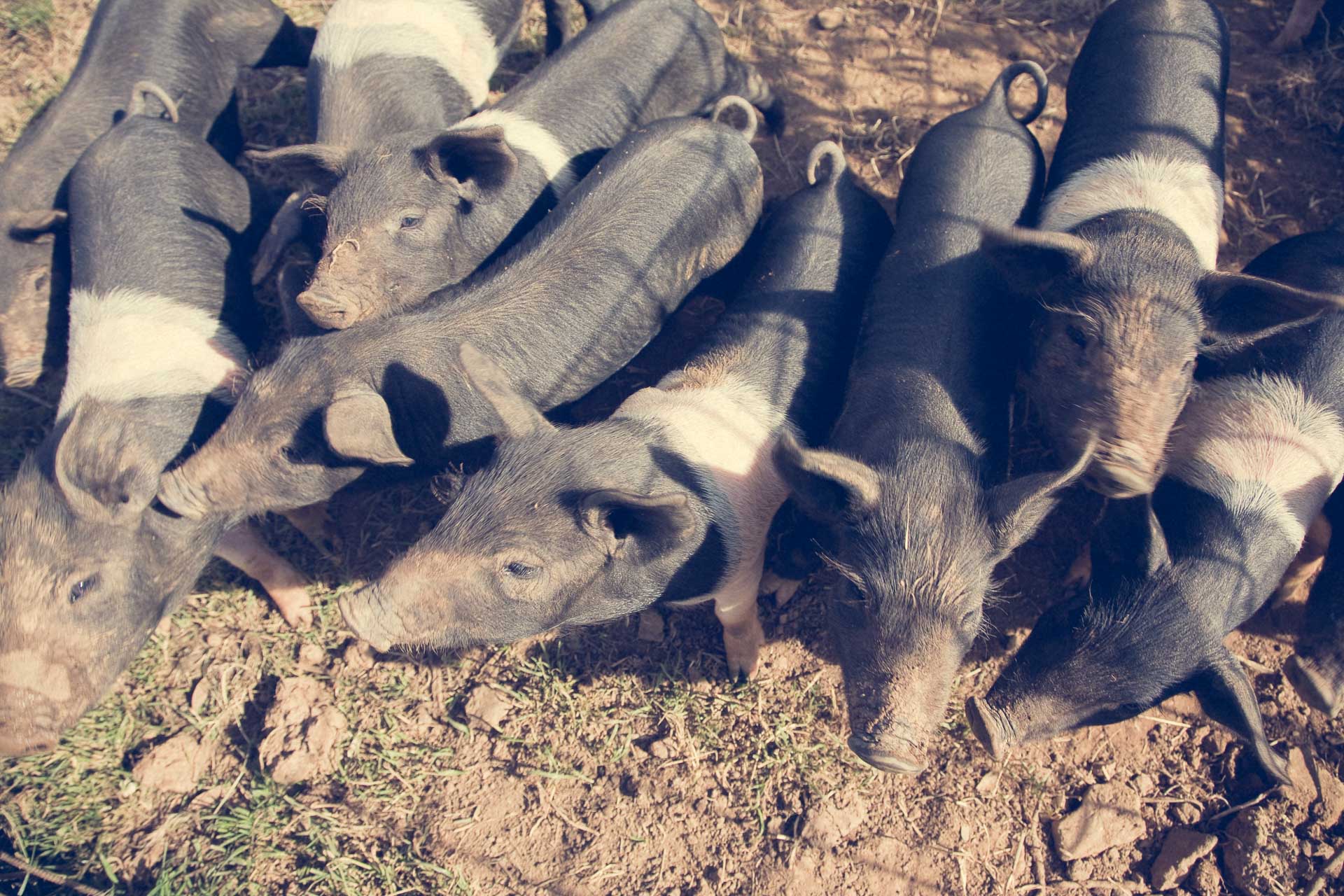 Cinta Senese Tour & Tasting
Spannocchia's most popular residents would have to be our heritage breed Cinta Senese pigs. On this tour, you'll learn about the history of this rare breed named for their distinctive white and black belted (cintura) appearance.
We'll take a walk to see the pigs in their free-range (semi-brado) pastures. Afterwards, you'll get an in-depth explanation of our organic artisanal cured meat production process, and finish with a guided tasting of some of our award-winning salumi.
NON MEMBERS PRICE
€ 60 groups of 5 or fewer
€ 15 per person groups of 6 or more
FRIENDS OF SPANNOCCHIA MEMBER PRICE
€ 55 groups of 5 or fewer
€ 10 per person groups of 6 or more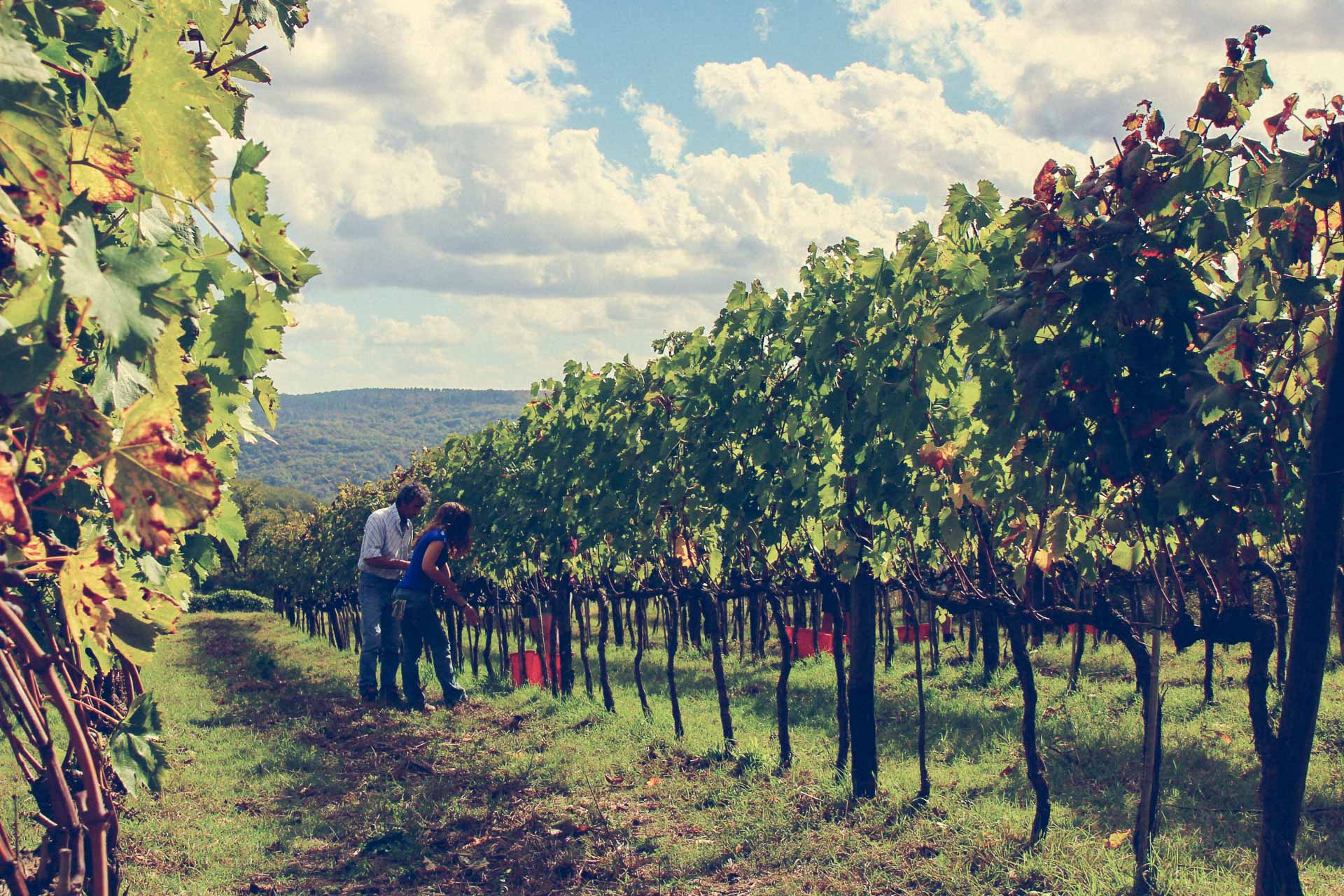 Have limited time, but want to experience all our agritourism has to offer? This guided tour is for you!
You'll get a brief overview of Spannocchia's sustainable farming techniques, including our connection to Slow Food ideals and projects, in addition to a sampling of what our organic farm has to offer. You'll learn a little about the history of Spannocchia, and how we got started raising heritage breed livestock, about our vineyards, our gardening projects, beehives and more.
The tour ends with a tasting of some of our organic products, including salumi, wines, olive oil, honey and more, depending on what's fresh and in season!
NON MEMBERS PRICE
€ 120 • groups up to 5
€ 25 per person • groups of 6 or more
FRIENDS OF SPANNOCCHIA MEMBER PRICE
€ 100 • groups up to 5
€ 18 per person • groups of 6 or more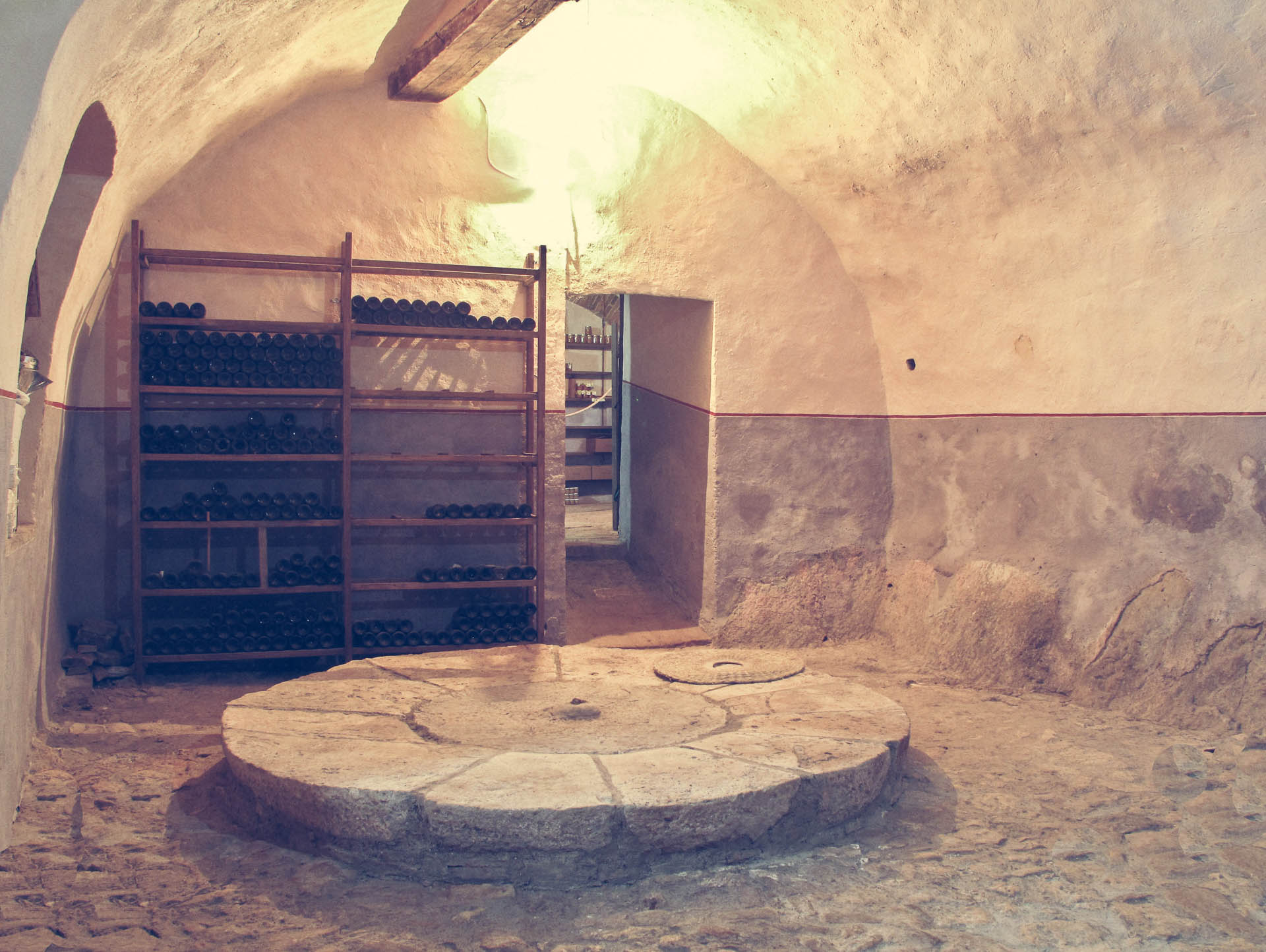 Visit Spannocchia's small cantina and learn about our viticulture and vinification process to understand the basics of our wine production, from vineyard to bottle.
We'll also enjoy a guided tasting of your choice to learn more about the wonders of wine!
Choose between:
A tasting of Spannocchia's organic wines, passito, and grappa
A guided tasting exercise to learn how to detect the subtle aromas in red or white wines.
Duration
Approximately 1.5 – 2 hours
FRIENDS OF SPANNOCCHIA MEMBER PRICE
€ 50 • groups of 4 or less
€ 12 per person • groups of 5 or more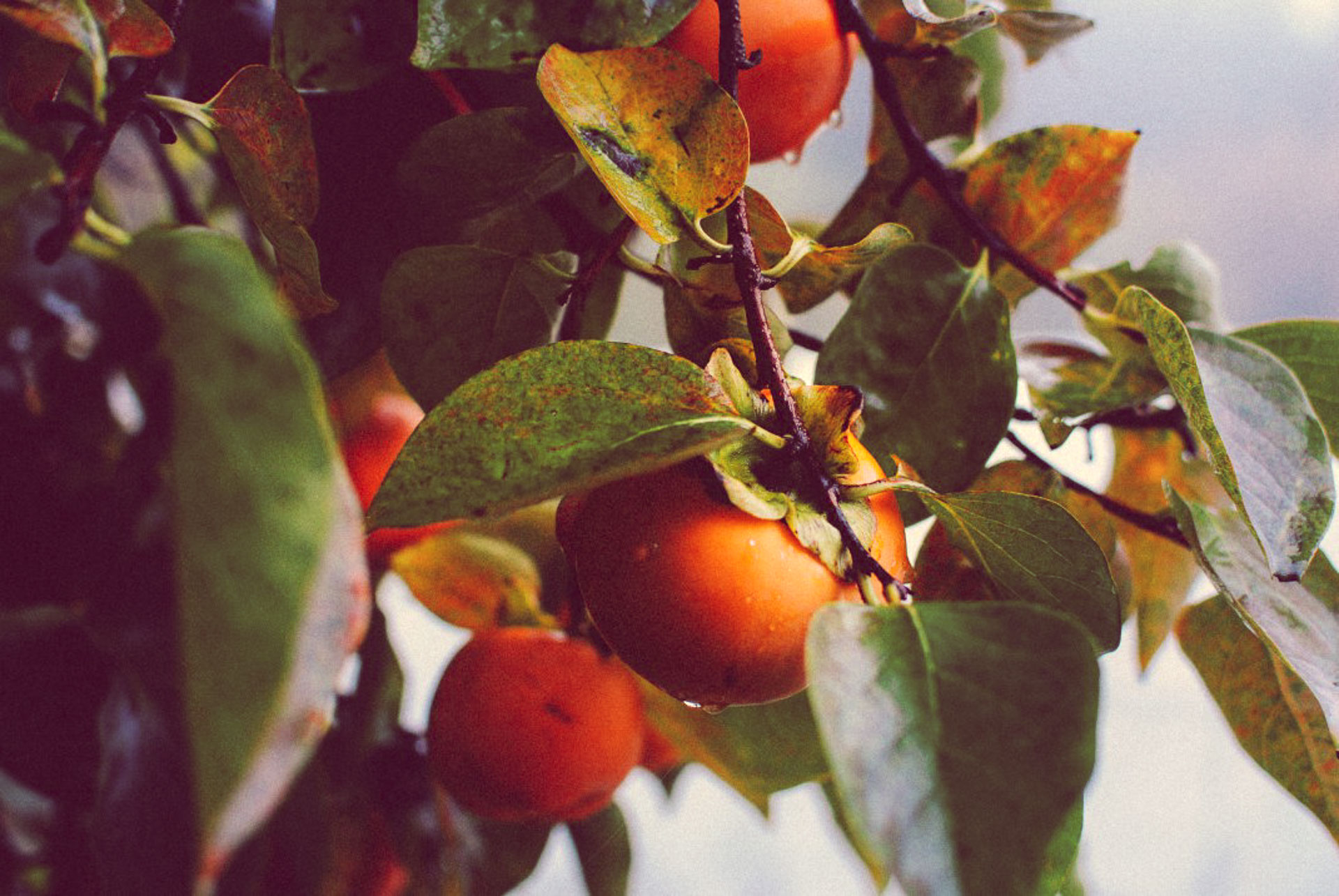 Learn more about Spannocchia's organic gardening techniques with this guided visit to our vegetable gardens.
This tour will bring you into our gardens to get a glimpse of our greenhouses, composting systems, permaculture beds and more.
You'll also get to visit Spannocchia's flock of chickens and ducks, and learn how these animals help out in our gardens as well!
NON MEMBERS PRICE
€ 50 • groups of 5 or fewer
€ 70 • groups of 6 to 15 people

€ 100 • groups more than 15 people

FRIENDS OF SPANNOCCHIA MEMBER PRICE
€ 35 • groups of 5 or fewer
€ 50 • groups of 6 to 15 people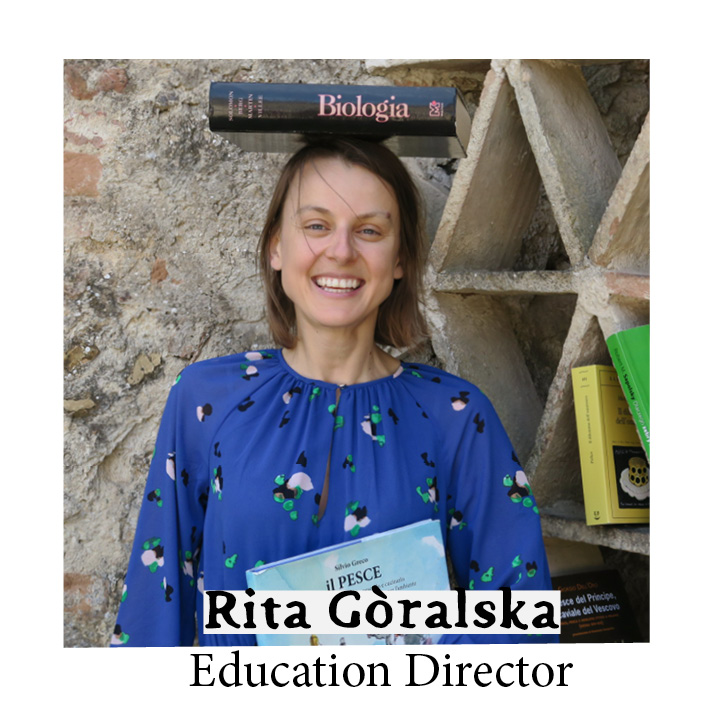 Our Education Director
Rita Gòralska
My name is Rita Góralska and I am a food educator, journalist, blogger, researcher and a lecturer in food and health. I have recently graduated from Università degli Studi di Scienze Gastronomiche (Master in Food and Health) and from Università degli Studi di Modena e Reggio Emilia (Food Innovation Program). I have also studied Italian philology at Warsaw University, English studies at IPWF in USA, history of art in Università degli studi di Firenze. My entire scientific curriculum, from history through anthropology and literature, was connected to food. After studying nutritional science I got two months scholarship called "Global Mission" to conduct scientific research "School cafeterias around the world"  in 7 countries on three different continents. I was exploring innovative and healthy solution for food education and mass catering. My aim is to connect academia, entrepreneurship skills and educational approach to promote healthy, sustainable food production. 
I am connected with Slow Food for more than 10 years
This list offers guests a brief overview of the tours and classes we offer at Spannocchia. For more information, prices and availability please contact reservations@spannocchia.org
Please note that the activities are held only on weekdays.