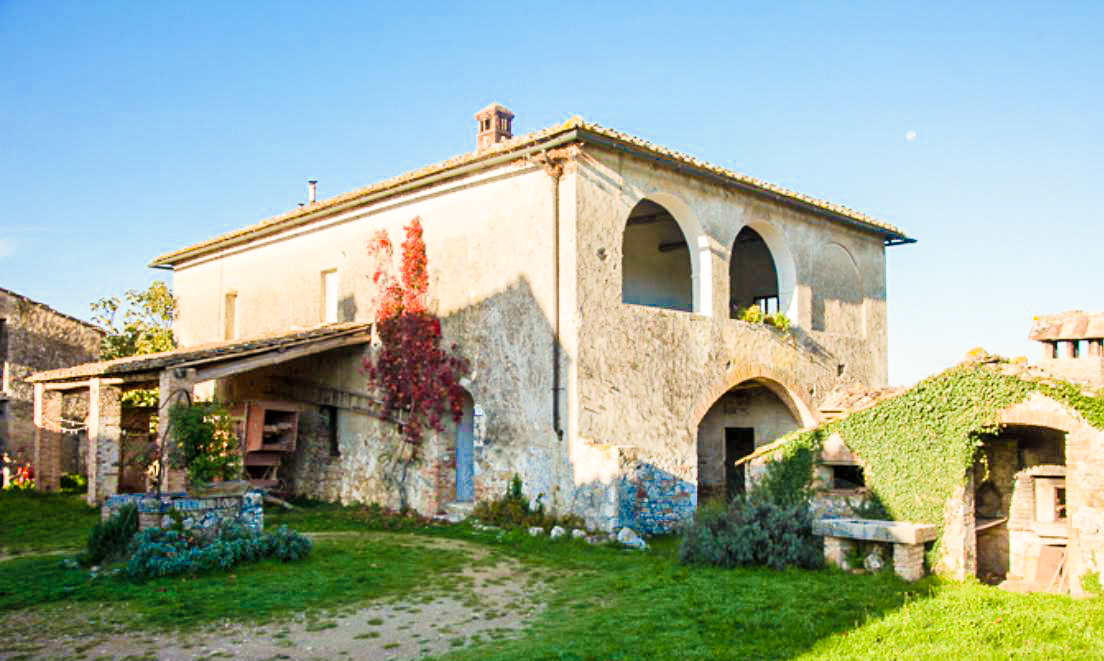 CASA LE LOGGE
2 bedrooms 1 bathroom • About 0,7 miles away from the main Castello compound • Heat not available
PALAZZE LOGGE
2 bedrooms 1 bathroom • About 0,7 mile away from the main Castello compound • Heat not available
the covered porch with two large arches
2 bedrooms 1 bathroom • About 0,7 miles away from the main Castello compound • heat not available
Palazze Logge (sleeps 4) gets its name from the covered porch with two large arches that runs along the front of the house, providing a fabulous view of the Castello across the valley that separates the vineyards from the main education complex. The unusually high ceilings and abundant natural light in this house, along with the large covered loggia (porch), appeal to anyone interested in exercising their creative impulses while staying at Spannocchia. The view from both bedrooms, stretching across a portion of our olive and fruit orchards, and down the Elsa valley towards Casole D'Elsa provides ample inspiration for landscape painters in any medium. The bathroom, with a full tub/shower, looks out across the oldest section of Spannocchia's vineyard. The large living room has a fireplace and cozy furniture for relaxing inside when the weather is not cooperating enough to stay outside on the porch, but most people find they are drawn to spend most of their time on the porch, enjoying the shade during siesta, or eating by candlelight, with the moon rising over the Castello in the background.
Another farmhouse, Palazze Torre, is located right across the courtyard, and guests are welcome to explore the vineyard surrounding both houses to inspect how our grapes are developing throughout the growing season. Palazze Logge also has a secluded terrace behind the house, overlooking the Elsa valley, next to a lovely old fig tree that bears delicious fruit in the late summer.
The washing machine is located on the first floor in a section of the original stables that was renovated to house the utilities. The eat-in kitchen is stocked with all the items needed to make and serve meals, and we welcome guests to order a harvest basket of organic vegetables from the Spannocchia garden or to try our own organic wine, olive oil, honey, or pasta when creating their own versions of a Tuscan dinner.
Spannochia is a place not to be missed, it is one of the highlights of our travels around the world, and will never be forgotten!  It is a gem amongst an amazing backdrop of acres of land.  The atmosphere is very relaxed, we felt extremely welcome and part of the family.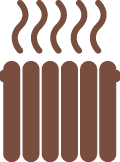 Please Notice
The cost for utility usage for electricity, gas, and firewood is not included in house rental prices during mid and low seasons. We intentionally keep our basic rental rates as low as possible, allowing our guests to have responsibility for their utility usage during their stay. This is one way for us to encourage and reward good conservation of energy resources.
Following is information about possible utility costs for our houses during each season. Utility usage varies from guest to guest and according to the time of year and weather conditions so keep in mind that these figures are a ranges of costs.