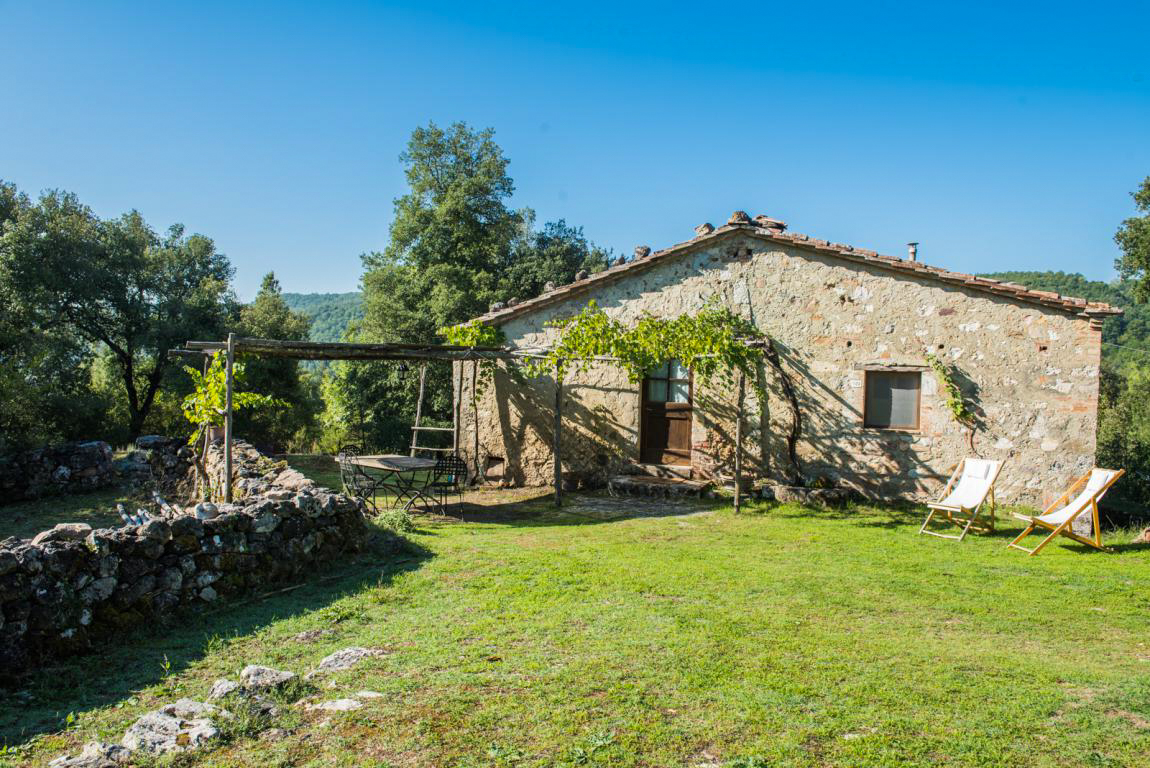 MONTECCHINo
2 bedrooms 2 bathrooms • About 0,6 mile away from the main Castello compound • heat available
MONTECCHINO
2 bedrooms 2 bathrooms • About 0,6 mile away from the main Castello compound • heat available
Dining outside at Montecchino is an experience to remember
2 bedrooms 2 bathrooms • About 0,6 miles away from the main Castello compound • heat available.
Montecchino (sleeps 4) is a lovely retreat for guests seeking a more secluded and quiet vacation. Tucked into the wooded hillside leading to the pastures at Le Vene, this cozy farmhouse has plenty of space both inside and outside the house for enjoying a quiet getaway. All the rooms are on one level, which makes access easier than some of our other houses. The living room is cozy and has couches, and a desk for planning excursions around the Tuscan countryside. The master bedroom, with double bed and its own bathroom with shower ensuite, has two windows overlooking the wooded hillside between the sheep pasture and the house.
The other bedroom looks down the valley of the Ricausa and across to the fields of the Le Vene where our white Calvana cows graze all summer. There is a full bathroom with tub/shower off the hallway leading from the living room to the bedrooms. The main room of the house features a sitting area in front of the fireplace, a dining area, a door out to the pergola, and the kitchen. The pergola is our guests' favorite thing about Montecchino – a full grape arbor built around a large stone dining table, the pergola provides shade in the summer – making dining outside at Montecchino an experience to remember.
The kitchen is stocked with all the items needed to make and serve meals, and we welcome guests to order a harvest basket of organic vegetables from the Spannocchia garden or to try our own organic wine, olive oil, honey, or pasta when creating their own versions of a Tuscan dinner.
Montecchino has all a family needs with bedrooms, bathrooms, kitchen, laundry and two living rooms.  We especially loved the outdoor dining area under a grape arbor and grilled a fabulous dinner alfresco.  These accommodations are authentic and give a true feeling of being a part of the Tuscan lifestyle, unchnaged for centuries.
Chuck, 2016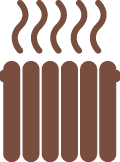 Please Notice
The cost for utility usage for electricity, gas, and firewood is not included in house rental prices during mid and low seasons. We intentionally keep our basic rental rates as low as possible, allowing our guests to have responsibility for their utility usage during their stay. This is one way for us to encourage and reward good conservation of energy resources.
Following is information about possible utility costs for our houses during each season. Utility usage varies from guest to guest and according to the time of year and weather conditions so keep in mind that these figures are a ranges of costs.