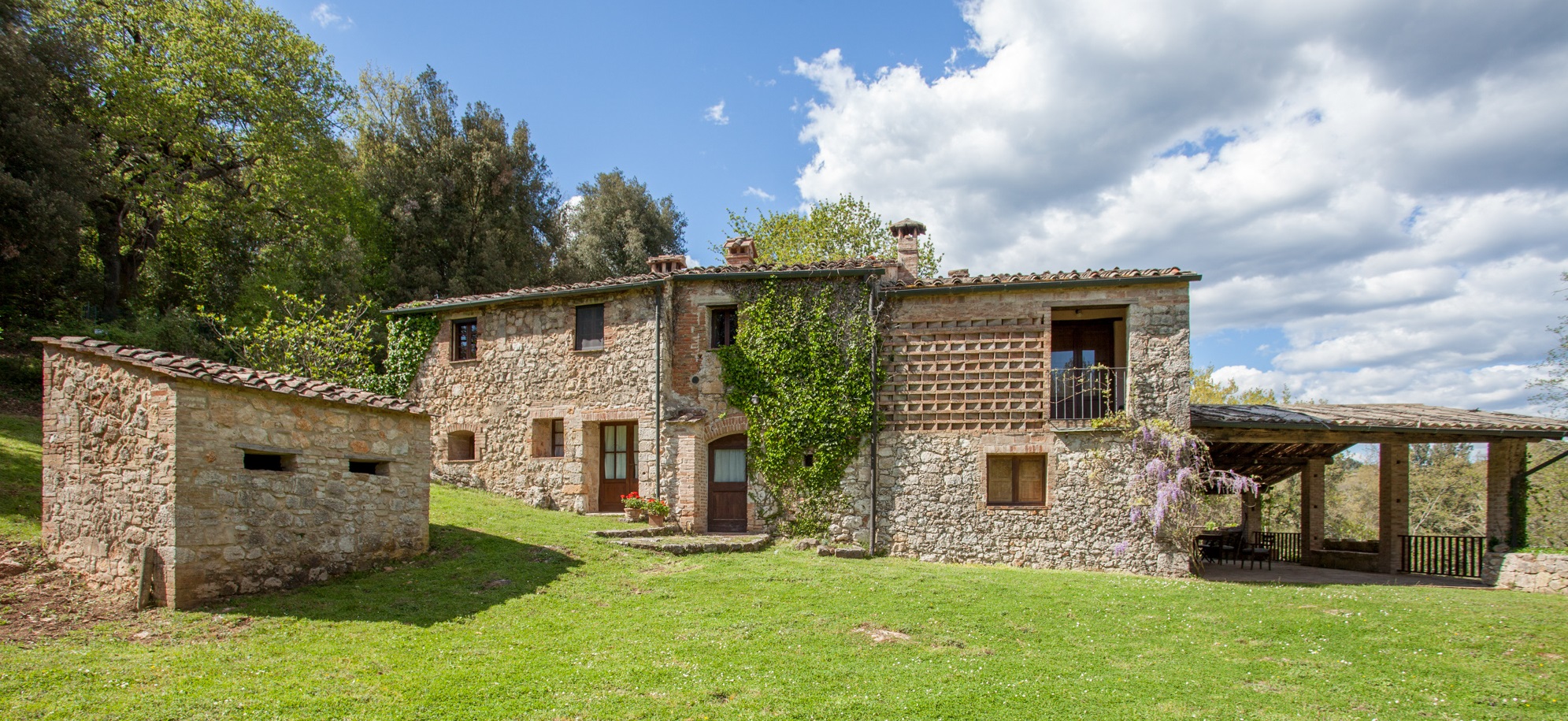 Casetta al Padule
4 bedrooms 1 studio 3 bathrooms • 1 mile away from main castle compound • heat available
BOOK HERE FOR THE BEST PRICE!
CASETTA AL PADULE
4 bedrooms 1 studio 3 bathrooms • 1 mile away from main castle compound • heat available
CASETTA AL PADULE HOUSE (8-10 PEOPLE), 1km from villa & swimming pool
4 bedrooms 1 studio 3 bathrooms • 1 km from the main Villa • heat available.
Casetta al Padule is the ideal house for a reunion with family or friends.  Recently restored, Padule lies on a lawn near the forest. There are four very spacious bedrooms, one on the lower floor and three on the upper floor. One of the double bedrooms has a private bathroom with shower and a small terrace overlooking the lawn. It also offers a study with a French sofa bed for two guests and two other bathrooms with tub / shower. Many decorative details of the house have been crafted with the local Sienese marble and original stone. It is equipped with everything for 10 people, with a large dining table in the kitchen and one in the living room.  There is a lovely covered terrace, ideal for outdoor dining and gatherings. The kitchen / dining area is fully equipped.  We encourage our guests to order a basket of vegetables gathered in the Spannocchia garden and to taste our wine, olive oil, honey, and award-winning salumi products. All Organic!
Our family rented Casetta al Padule and shared it for a week with anoither family.  All together, we were a group of nine including five children from the ages of 4-10.  I can honestly say that our family spent more quality time at Spannocchia than during any other trip.  It was amazing to see how the simple pleasures of nature and farm animals kept them entertained for hours.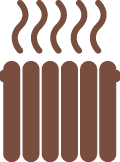 Please Notice
The cost for utility usage for electricity, gas, and firewood is not included in house rental prices during mid and low seasons. We intentionally keep our basic rental rates as low as possible, allowing our guests to have responsibility for their utility usage during their stay. This is one way for us to encourage and reward good conservation of energy resources.
Following is information about possible utility costs for our houses during each season. Utility usage varies from guest to guest and according to the time of year and weather conditions so keep in mind that these figures are a ranges of costs.