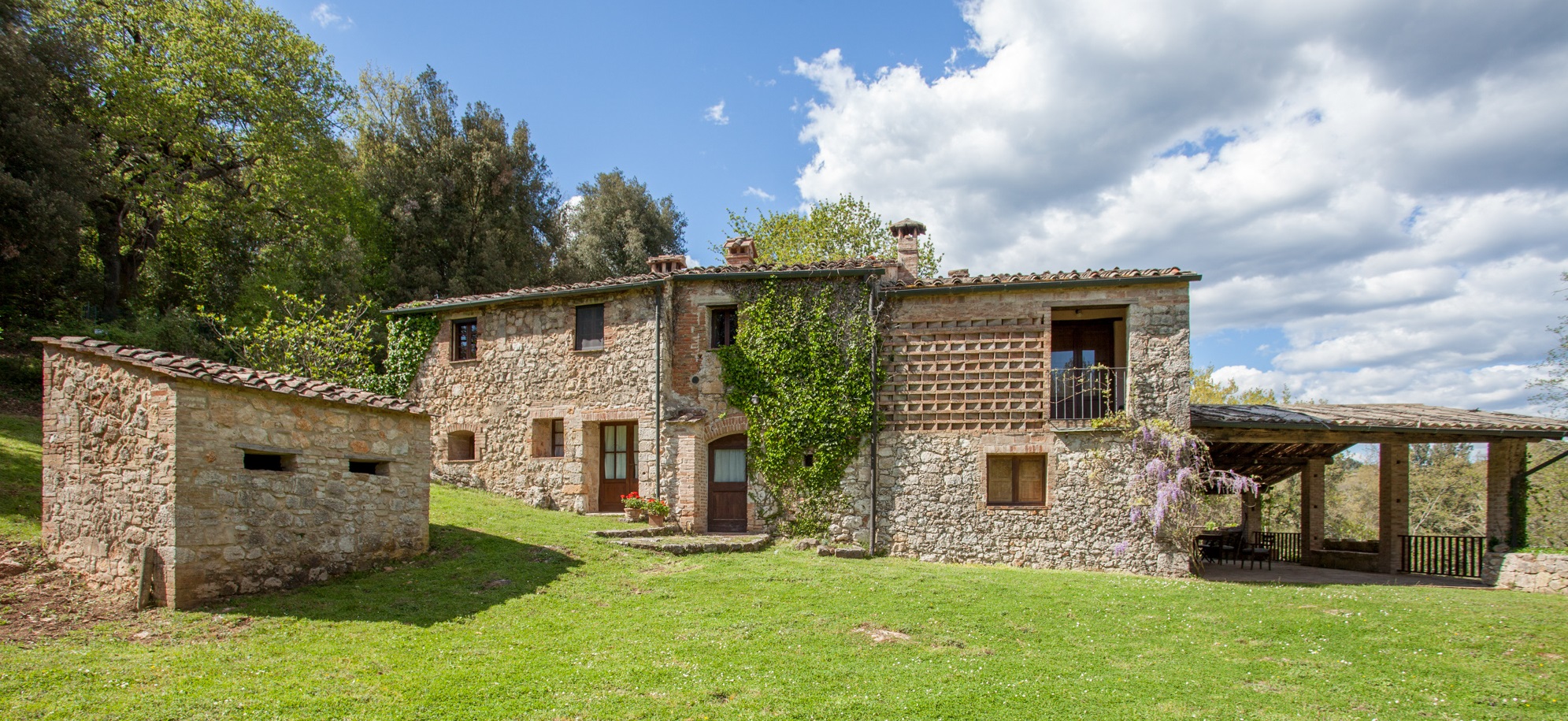 Casetta al Padule
4 bedrooms 1 studio 3 bathrooms • 1 mile away from main castle compound • heat available
CASETTA AL PADULE
4 bedrooms 1 studio 3 bathrooms • 1 mile away from main castle compound • heat available
Open layout of this house makes it a favorite for family/friend reunions
4 bedrooms 1 studio 3 bathrooms • 1 mile away from main castle compound • heat available.
Casetta al Padule (sleeps 8-10) is our most recent renovation at Spannocchia. Completed in 1999, the house is located on the site of a medieval tannery, on a wooded hillside adjacent to the cow pastures at Le Vene. The large, open layout of this house makes it a favorite for family/friend reunions, and its location next to the cow pasture provides lovely morning views of the cows grazing as the fog lifts from the Ricausa valley. The house has 4 bedrooms, one downstairs and 3 upstairs. One master bedroom has a private bath with shower and a small terrace overlooking the pasture.
There are two additional full baths with tub/shower – one upstairs and one downstairs. Many decorative details in the house feature the local yellow Sienese marble – a buttery yellow stone marbled with ochre and bronze veins. The table in the kitchen required 8 people to move it in. The stone sink in the kitchen was rescued from a local construction site in Rosia. The main wall of the house features original stonework from the tannery.
The living room features an unusual heating system for the house, which incorporates both firewood used in the fireplace, and a natural gas furnace, with vents to the upstairs, allowing for heating with both wood and/or gas. A large dining table runs along the far wall of the living room, seating 10 comfortably, and the bench along one side was made from the old hay manger. A large covered terrace on the back of the house provides ample space for outdoor dining and gathering.
The kitchen is stocked with all the items needed to make and serve meals, and we welcome guests to order a harvest basket of organic vegetables from the Spannocchia garden or to try our own organic wine, olive oil, honey, or pasta when creating their own versions of a Tuscan dinner. Casetta al Padule has a natural gas furnace and a fireplace.
Our family rented Casetta al Padule and shared it for a week with anoither family.  All together, we were a group of nine including five children from the ages of 4-10.  I can honestly say that our family spent more quality time at Spannocchia than during any other trip.  It was amazing to see how the simple pleasures of nature and farm animals kept them entertained for hours.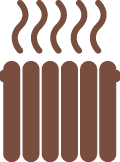 Please Notice
The cost for utility usage for electricity, gas, and firewood is not included in house rental prices during mid and low seasons. We intentionally keep our basic rental rates as low as possible, allowing our guests to have responsibility for their utility usage during their stay. This is one way for us to encourage and reward good conservation of energy resources.
Following is information about possible utility costs for our houses during each season. Utility usage varies from guest to guest and according to the time of year and weather conditions so keep in mind that these figures are a ranges of costs.