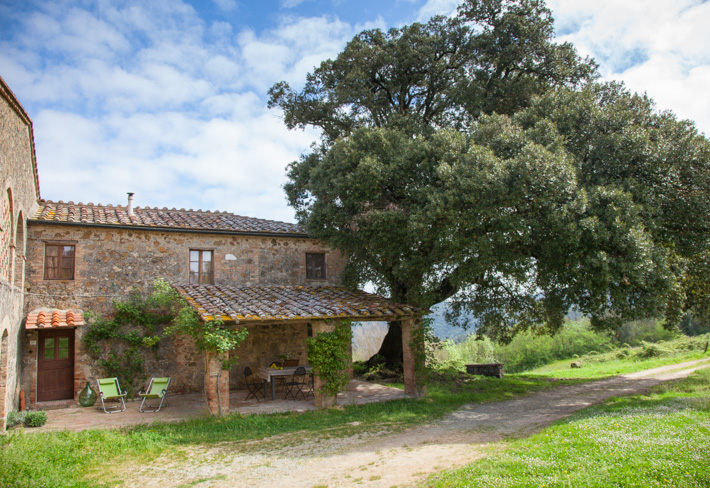 Casetta al leccio
2,5 bedrooms 1 bathroom • About 1.4 mile away from the main Castello compound • heat not available
BOOK HERE FOR THE BEST PRICE!
CASETTA AL LECCIO
2,5 bedrooms 1 bathroom • About 1.4 mile away from the main Castello compound • heat not available
casetta al leccio (4-5 people), independent farmhouse, 2km from the Villa and pool
2 bedrooms 1 bathroom • 2 km from the main Villa • without a heating system • fireplace and wood-burning stove

Casetta al Leccio received its name from the ancient and beautiful leccio (oak) tree which provides shade in the summer and protection from the wind.  The house has a magnificent view of the Montagnola Senese hills, the Castle, and the city of Siena. The kitchen, dining room and living room with a sofa bed and fireplace are located on the first floor. There is a gorgeous shaded pergola outside providing a wonderful place to dine al fresco, enjoy the view, and relax. On the second floor there is a bedroom with two single beds, a large double bedroom and a bathroom with tub / shower. All the rooms offer a beautiful view of the Elsa River Valley. There is also a small room with a single bed for another guest. The kitchen / dining area are fully equipped.  We encourage our guests to order a basket of vegetables gathered in the Spannocchia garden and to taste our wine, olive oil, honey, and award-winning salumiproducts.  All Organic!
Casetta al Leccio has woodstoves and a fireplace, and is available from April – October.
We brought our two small children for a week and easily could have stayed much longer.  It's amazingly beautiful and peaceful.  We took walks around the property to see the pigs, we did a scavenger hunt in the secret garden, we played soccer on the lawn overlooking the estate, and we had hot chocolate in front of our fireplace every night.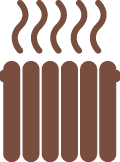 Please Notice
The cost for utility usage for electricity, gas, and firewood is not included in house rental prices during mid and low seasons. We intentionally keep our basic rental rates as low as possible, allowing our guests to have responsibility for their utility usage during their stay. This is one way for us to encourage and reward good conservation of energy resources.
Following is information about possible utility costs for our houses during each season. Utility usage varies from guest to guest and according to the time of year and weather conditions so keep in mind that these figures are a ranges of costs.